We are at Vyšehrad, and Vyšehrad is where it's at!
ARCHIP resides in CIEE (Council on International Educational Exchange) in the Vyšehrad quarter, a super quick stroll with a tram to the very center of the city. This historical neighborhood offers a lot of history, calm and nice parks with mesmerizing vistas and, of course, a multiplicity of beer gardens. ARCHIP benefits from cooperation with CIEE in a number of ways. Our students are exposed to a beautiful historical campus and they are able to meet like-minded foreigners involved in CIEE's exchange program. CIEE itself is a unique institution: CIEE is a nonprofit, nongovernmental organization, and is one of the oldest and largest nonprofit study abroad and intercultural exchange organizations and currently operates in 30+ countries worldwide. Since 1947, CIEE has helped thousands of people gain the knowledge and skills necessary to live and work in a globally interdependent and culturally diverse world by offering the most comprehensive, relevant, and valuable exchange programmes available. See more about CIEE on their website!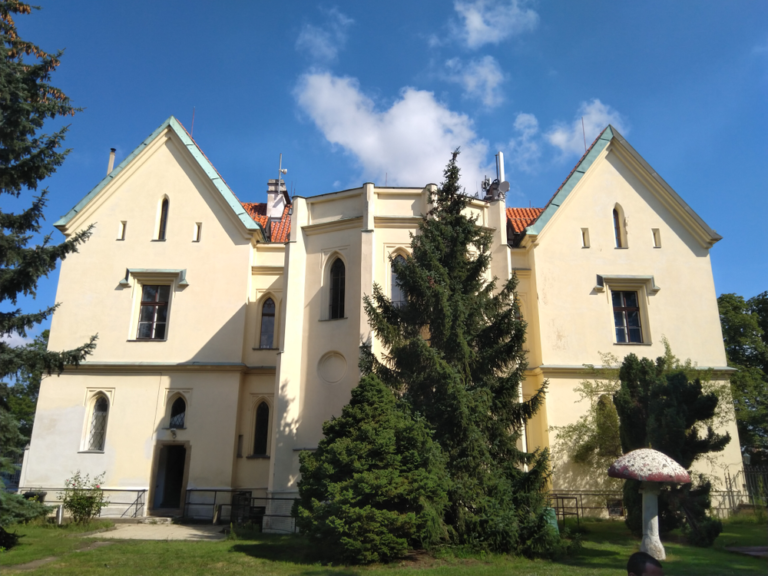 ARCHIP's address: Štulcova 89/1 (CIEE), 128 00, Prague 2
Reach us by public transport: take Metro C line to Vyšehrad and take a 10-minute walk
/ take tram no. 2, 3, 7, 17 or 21 to Výtoň and take a 5-minute walk up the hill
Want to know more about living in Prague?
See some of Prague's highlights